Vodafone Office Spaces app offers your organization the option to create a digital map of your office layout. Once created, the digital map can be used to book workplaces, quickly preview workplace availability on different floors and to get navigation directions for arriving at a workplace.
Note: The first time you try to access the Map function, the Office Spaces app will request Location permission. Your location isn't tracked or stored by the Office Spaces app.
How to access the Indoor Map
The Indoor Map feature can be accessed at any time by tapping the Map icon
and will always display the element that it was accessed from (e.g. floor, zone, or workplace). Tapping on a workspace on the map view will take you to the booking screen for that workspace.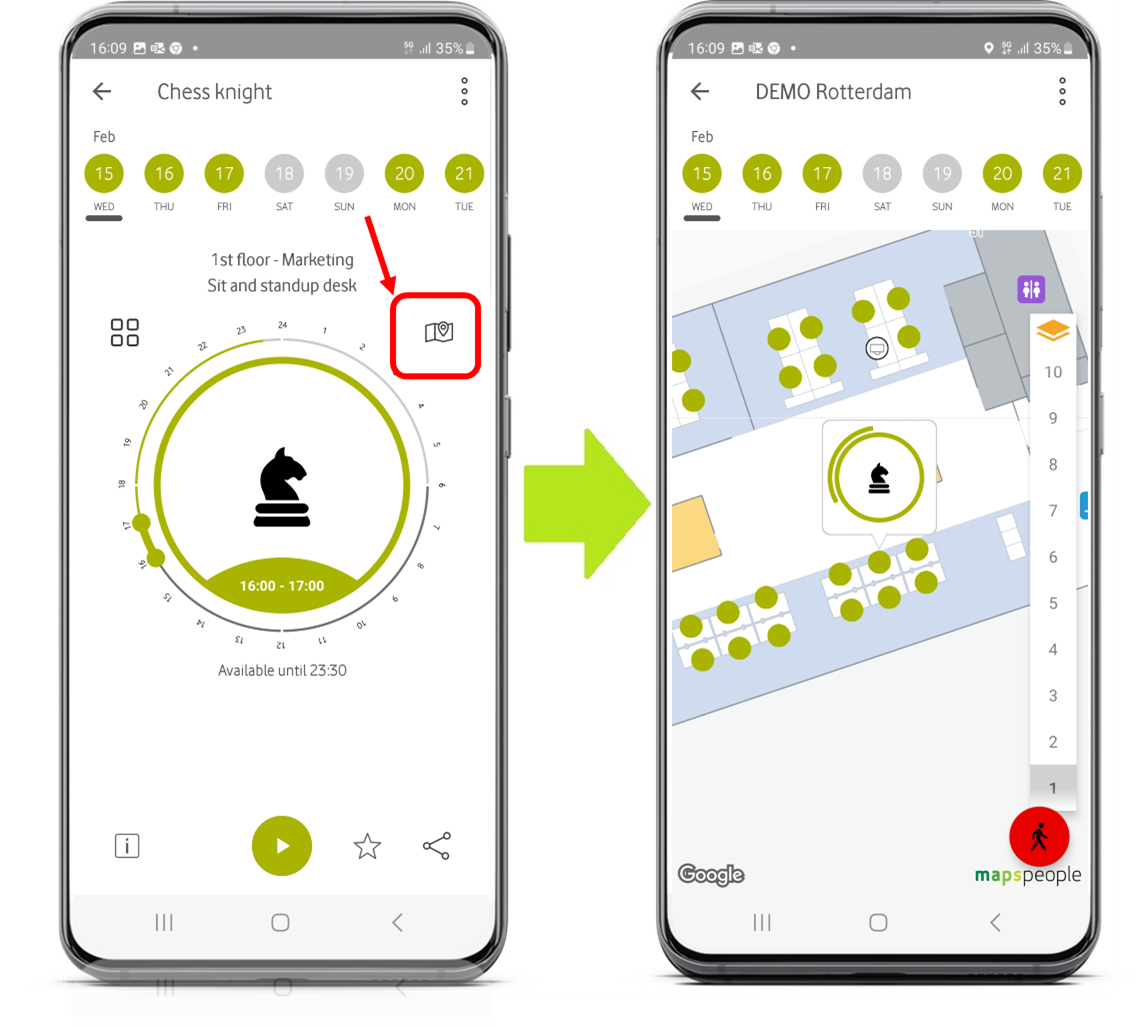 How to change the floor on a map
When a map is opened, you can select any floor of your office location by tapping on the floor number on the right side of the screen. Each floor will display your office layout and can be used to quickly preview availability status of all workspaces on the selected floor.
Navigating to the workspace
You can use the Map feature to get directions for navigating to any selected workspace.
To access the navigation feature, tap on a workspace you wish to go to
With a workspace selected, tap the "Navigate" icon on the bottom-right corner of the map screen.
The navigation directions will be provided from your current location all the way to the workspace that you selected, including the directions within the office building!

How to see the location of your office on the map
Tapping on the Map icon
will open your default Maps application and display the address of the office.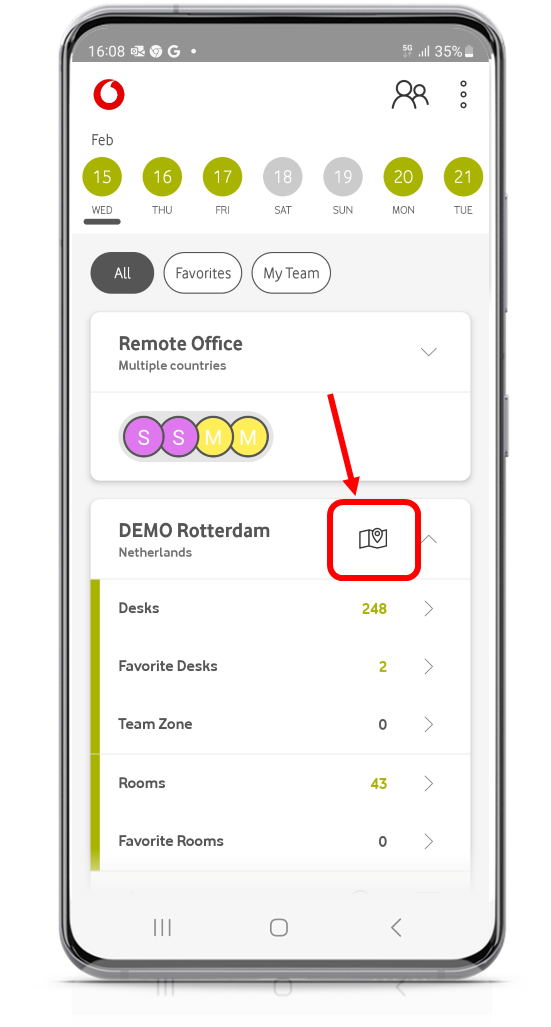 Related articles