We are constantly working to improve your experience with our Android app, and one way to make the most of it is by setting it as your default app for certain actions. In this article, we'll walk you through the process of setting our app as the default choice for opening supported links, and we'll highlight the benefits you'll enjoy by doing so.
Why Set Our App as Default?
Seamless Experience
By setting our app as the default for specific actions, you ensure a seamless and streamlined experience. When you open supported links, they will automatically launch within our app, making it faster and easier to access the content you love.
Enhanced Convenience
With our app as your default choice, you'll save time and effort. No more manually selecting the app to open links or content - it happens automatically. This means less hassle and more convenience for you.
Deep Integration
Setting our app as default allows for deep integration with your device. You'll get a more consistent experience, and our app will be able to interact more effectively with other apps and services on your Android device.
How to Set Our App as Default and allow Open Links in the App Instead of Browser
Here's a step-by-step guide to setting our app as the default choice for supported links:
Access Your Android Settings: Open the Settings app on your Android device. You can usually find it in your app drawer or by swiping down and selecting the gear-shaped icon in the notification shade.

Select Apps: Scroll down and select the "Apps" or "Apps & notifications" option, depending on your Android version.

Select Office Spaces app: In the list of installed apps, find and select Office Spaces app.

Open by Default: Scroll down within the app's settings and look for the "Default apps" option. Tap on it.

Enable supported links: enable "Open supported links"
And that's it! Our app is now set as the default choice for opening supported links on your Android device.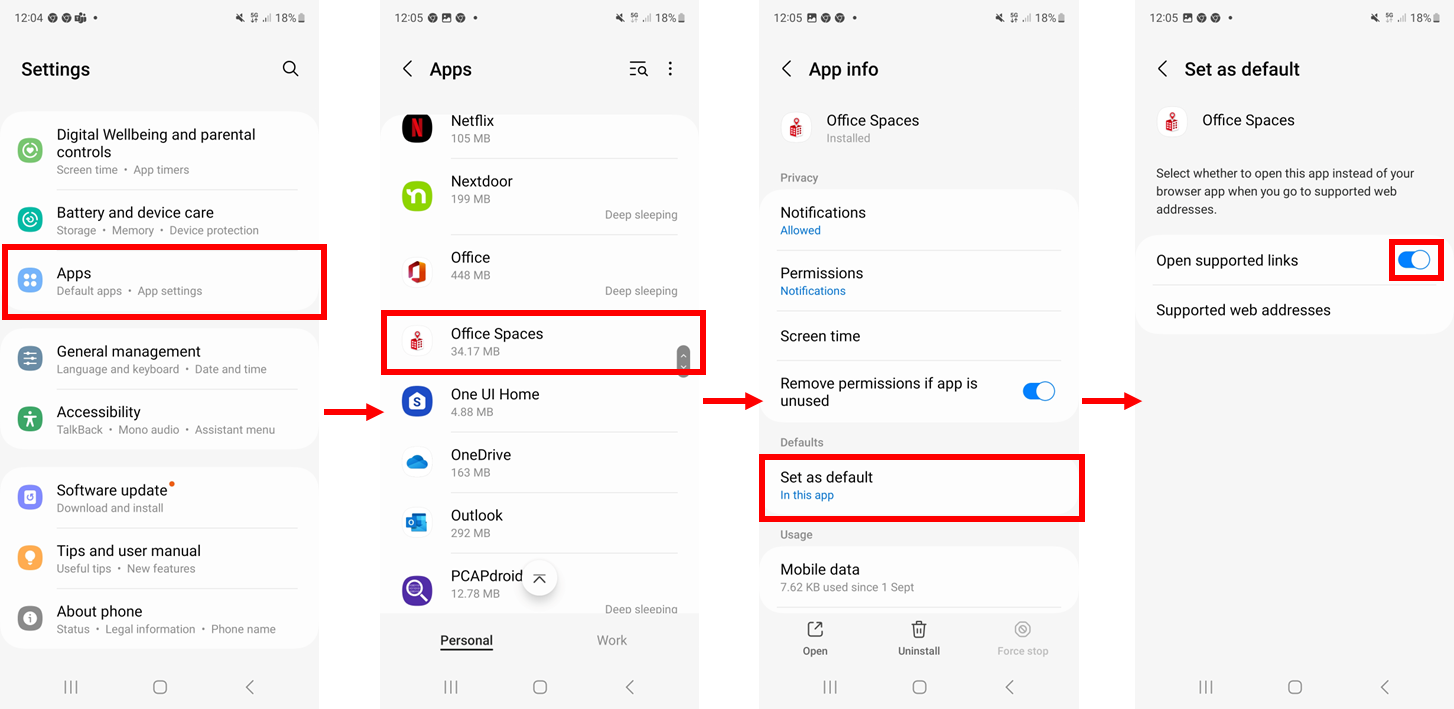 Supported Web Addresses
To ensure you're making the most of this feature, here are some supported web addresses that you should allow our app to open:
app.officespaces.iot.vodafone.com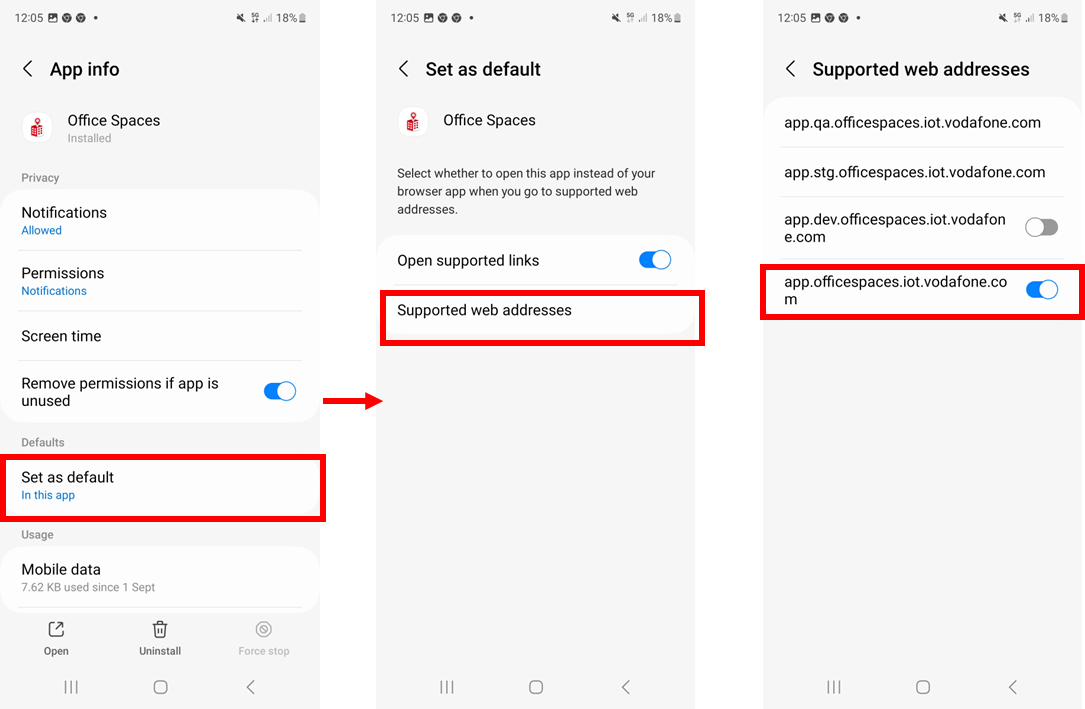 In conclusion, setting our Android app as the default choice for certain actions like opening supported links is a simple yet effective way to enjoy a more seamless and convenient user experience. It enhances integration with your device and allows for quicker access to the content you care about. Follow the steps above, and don't forget to allow our app to open the supported web addresses mentioned above.