Please use your business e-mail to log in to Office Spaces. If you do not have an e-mail with the organization's domain, you will need to discuss with your Office Spaces office manager which address you should be using.
When you log in for the first time, you will need to create a password. This password will be used to log in to your account.
First log in (sign up) / password reset
Launch the Office Spaces app that you downloaded and installed on your mobile device
Tap the"Get started"button

Enter your business email address and tap the"Continue"button.

You will receive an email with a code. Enter the code into the"Code"field and create a new password in the"Password"field.
Note: password must be at least 10 characters long and have at least 1 numeric character.


Tap on the"Continue"button and you will be logged in!
Logging in to Office Spaces
After you have created your password, you will be able to use it to log into the Office Spaces app.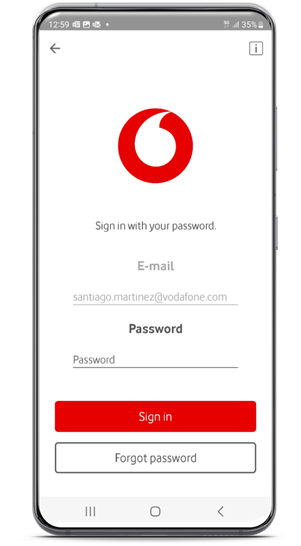 Related articles
Read further